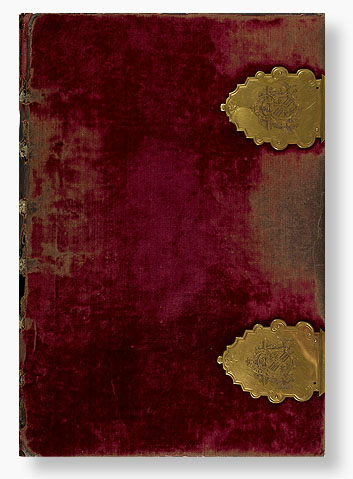 The Bedford Hours is one of the most lavish surviving medieval prayerbooks. Made in Paris between 1410 and 1430, its prayers are illustrated by 38 large images and over 1,200 small marginal roundels. Books of hours were popular devotional collections. Their text was drawn from Psalms and included prayers and chants.The original patron of the Bedford Hours is still debated. Sometime after 1423 the manuscript was in the possession of John, Duke of Bedford. He was a younger brother of Henry V (r. 1413-1422) and on Henry's death became Regent of France on behalf of his young nephew Henry VI. In 1423 John married Anne of Burgundy, and their arms and mottos were later added in a number of places in the book. On Christmas Eve 1430 Anne presented the Hours to Henry VI, then only nine years old. By this date the manuscript had been enhanced with new illustrations and texts, perhaps for the instruction of the young king.
Several artists worked on the Bedford Hours but the main contributor was the anonymous Bedford Master. For several decades in the fifteenth century, the Bedford Master's workshop was one of the most successful in Paris and counted members of the French royal family among his clients.
This eBookTreasures facsimile edition of all 587 pages contains interpretation on selected pages.