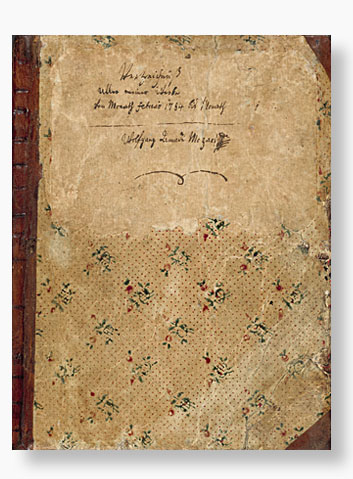 by Wolfgang Amadeus Mozart
This manuscript, also known as Mozart's Thematic Catalogue, is the record of his compositions in the last seven years of his life.
During this period, from February 1784 until December 1791, he composed many of his best-known works, including his five mature operas, several of his most beautiful piano sonatas, and his last three great symphonies, as well as several famous lesser works. It was a turbulent time of his life, with financial crises, family tragedy, and his ongoing unsuccessful search for a permanent court position.
Mozart made his last entry in the catalogue just three weeks before his early death in December 1791. His last great work, a requiem, was not entered as it remained unfinished at his death.
This is an eBookTreasures facsimile edition, which includes specially-recorded music throughout the book, as well as text commentary on every page.
Buy Now from iTunes £2.99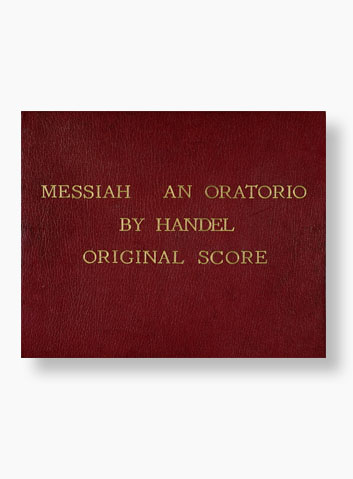 by George Frideric Handel
The draft score of Handel's oratorio 'Messiah' is one of the greatest musical treasures in the British Library. Handel established and developed the English oratorio as a musical genre, and 'Messiah' is its best known and best loved example. As only fragmentary sketches survive, this manuscript is the source for Handel's first known ideas for the work; it also includes many of his alterations for later performances. It illuminates his working methods and includes performance directions. Its detailed dating reveals the composer's characteristic speed of composition: the work was begun on 22 August and completed just 24 days later on 14 September, 1741.
This is an eBookTreasures facsimile edition, containing additional interpretative text and selected recordings from 'Messiah'.
Buy Now from iTunes £2.99