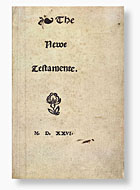 Only three copies of William Tyndale's English translation of the New Testament printed in Worms in 1526 are known to survive. This is one of them, currently held in the British Library. It was clearly once a treasured possession, for (unlike the two others) it has been beautifully illuminated. It is a rare and precious survival of a text which was once revolutionary, because it allowed everyone to read the Scriptures for themselves.
Buy Now from iTunes £3.49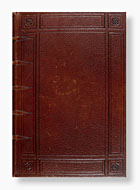 The Luttrell Psalter is simply one of the most amazing medieval prayerbooks we still have. As well as the conventional illuminations, it's full of vivid and compelling illustrations of everyday life 600 years ago. It brings medieval history to life in a way no other book can.
This eBookTreasures version has text and audio commentary as well as a 20 minute film, enacting numerous scenes from the book..
Buy from iTunes (625 pages) £6.99